Corporate Wellness, Redefined
We help companies cultivate a culture of physical and mental well-being. Simply.
Do we really need a wellness program at our company?
Whether you run a small firm, or your business operates through hundreds of offices, implementing a wellness program within your company can bring remarkable benefits to both employees and your organization. By nurturing a culture of well-being and support, you will create a significant positive impact on various aspects of your business.
THE STATS & FACTS ON WELLNESS PROGRAMS IN THE WORKPLACE:
Boosts employee happiness and satisfaction, leading to up to 20% more productivity.

Decreases sick days, with companies witnessing a 25% reduction in absenteeism through wellness initiatives.

Fosters a culture of health and fitness, encouraging employees to adopt healthier lifestyles.

Promotes camaraderie and team bonding, strengthening relationships within the workforce.

Demonstrates care for employees' well-being, building loyalty and trust, which improves employee retention.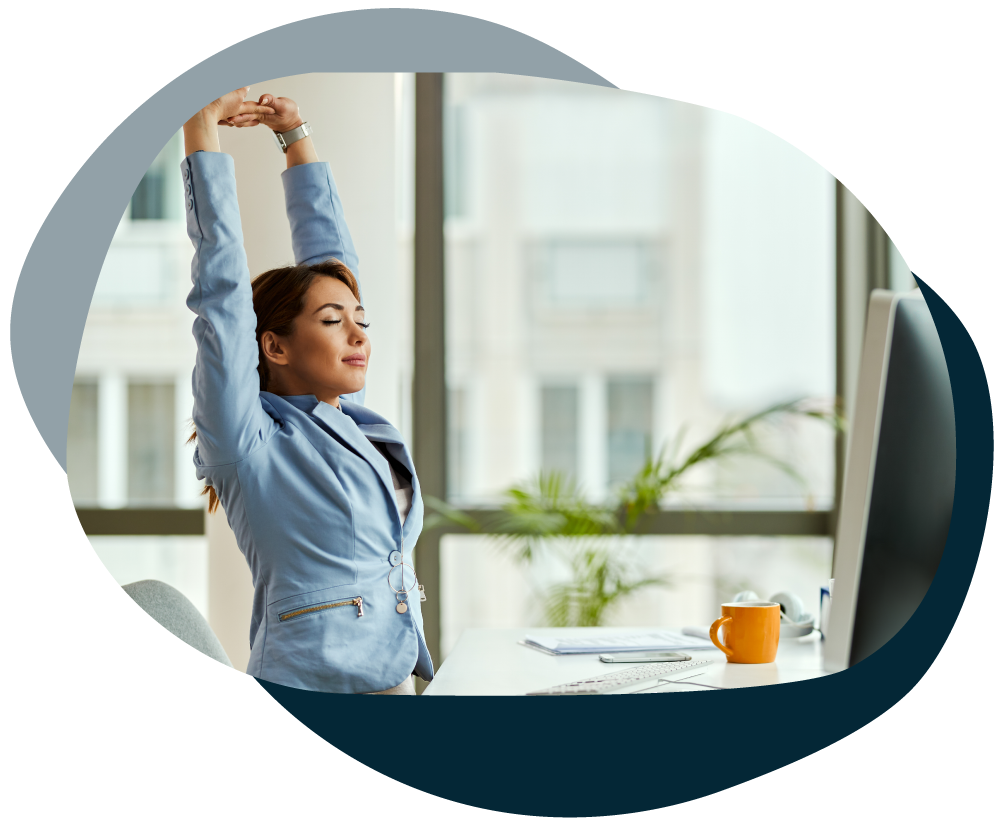 Office aches & tension pain plaguing your team?
We offer strength, comfort and vitality that you can access right in the boardroom.
COMPANY-WIDE PAIN RELIEF
Your team doesn't have to be resigned to damaging posture, distracting back pain, and that chronic feeling of being drained. Offer your employees techniques to boost their energy and obliterate those office aches.
SELF-PACED CLASSES AND INTERACTIVE WORKSHOPS
Give employees access to the our online courses, no equipment needed, or provide them with customized workshops right in the office. Solutions for companies of any size and budget.
GUIDANCE AND ENCOURAGEMENT AT EVERY STEP
Our experts will be there for you with answers and strategies to optimize your benefit, while our platform keeps company and employment information secure.
3 Options to Suit Your Suite
1. Provide Employee With Our Online Course
Your team members go home and mentally reset. But are they doing so effectively? Do they come back to the office each day of the week more drained than the day before? Let's energize your people with the Full Body Reset, an 8-Week Online Course empowering all levels to let go of stress and start building vitality.
The Full Body Reset is a transformative collection of short, self-paced routines designed to increase flexibility, improve strength and calm your mind. These videos are simple to follow and require nothing more than your body weight. You will receive expert guidance from a compassionate, relatable and knowledgeable instructor.
Learn more or purchase directly by follow this link:
2. Join Class – Virtual or In-Person
If your office provides remote days, chances are your employees are wearing yoga pants. They might as well use them, and get that blood flowing. More flows lead to more focus. 
Gift your team a package or one-off classes that they can join virtually or in-person by signing up here: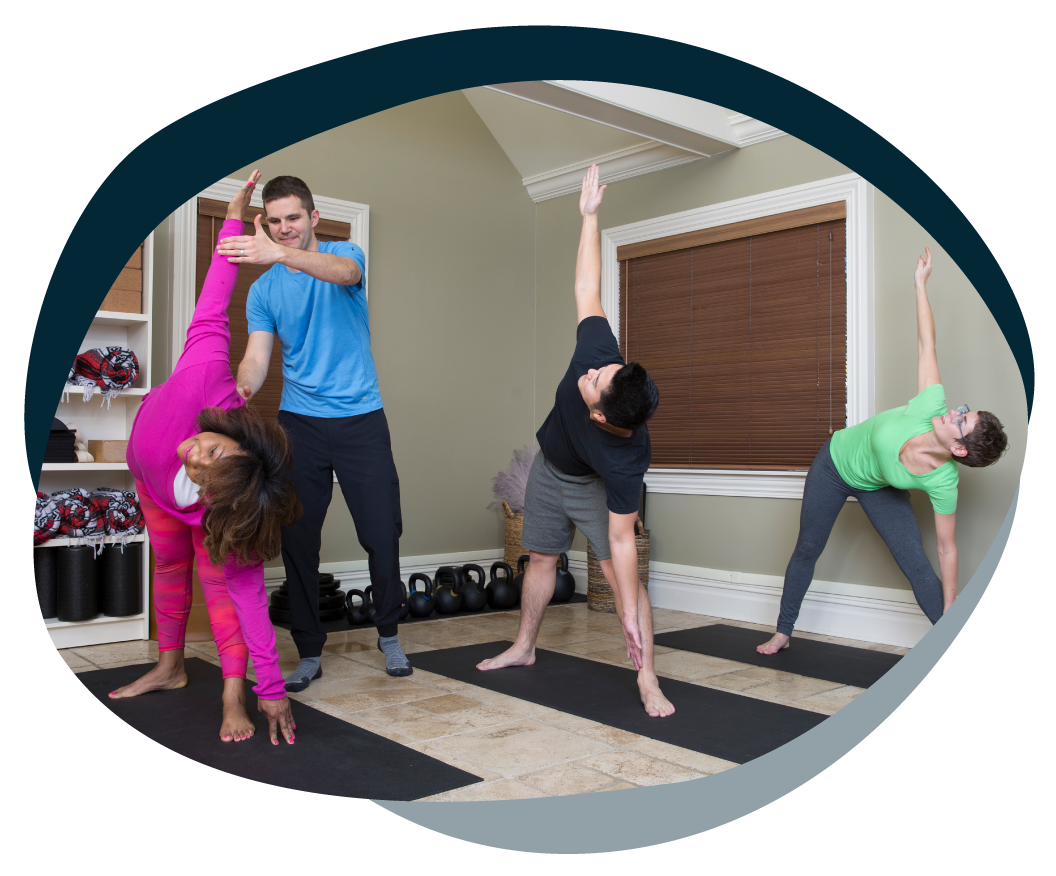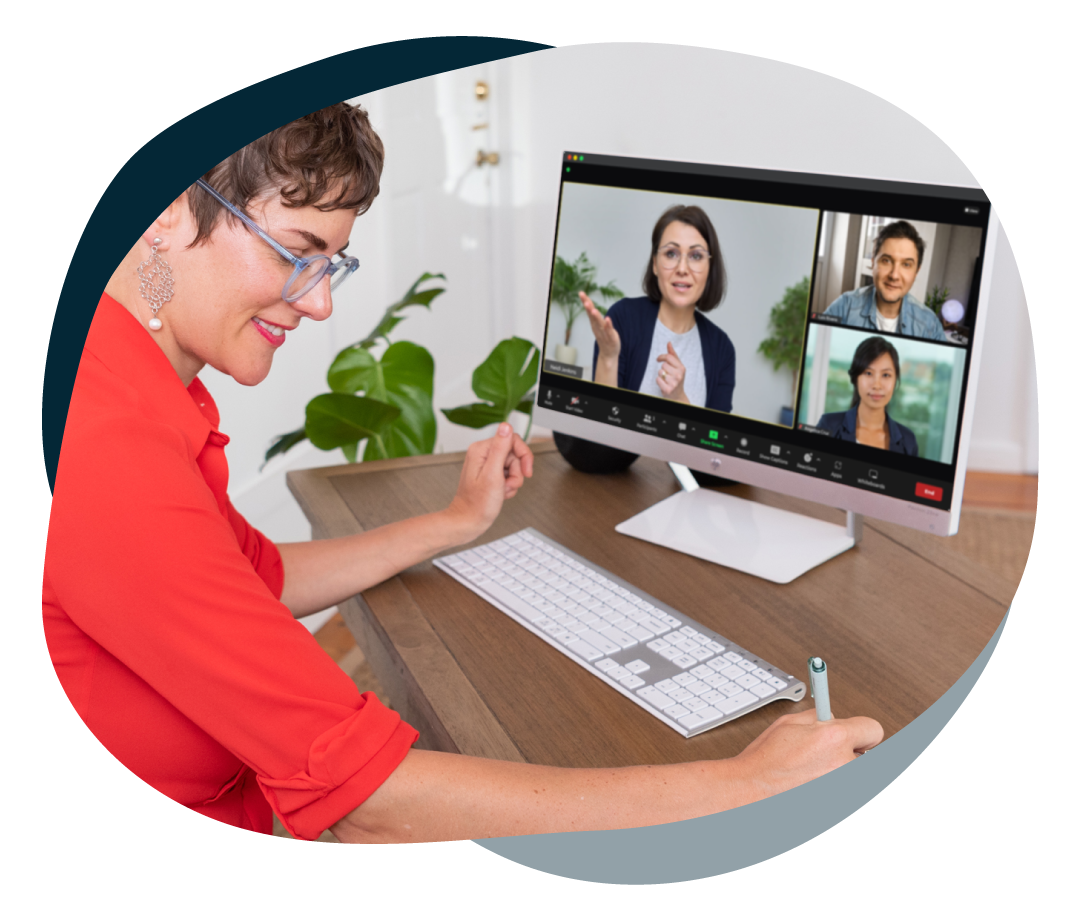 3. Schedule Your Wellness Workshop
Your employees may be working, living, and leading from home. Our workshops help them reconnect not only with their wellbeing, but with the team and company at large. If the work situation is hybrid, office, or in the field, these workshops help restore energy and team member interaction. Through in-person or virtual workshops, Grant will provide ways to reignite critical connections between employees, their minds and their bodies.
Key Takeaways 
Learn how to combat video meeting fatigue
Find ways to generate energy and combat the 2pm slump
Discover simple yet effective movements you can do right in the boardroom
Collect simple tools that you can use any time to erase those office aches
Bond with your mind, body and fellow team members – & have some fun!
There are a gazillion options out there – so why us?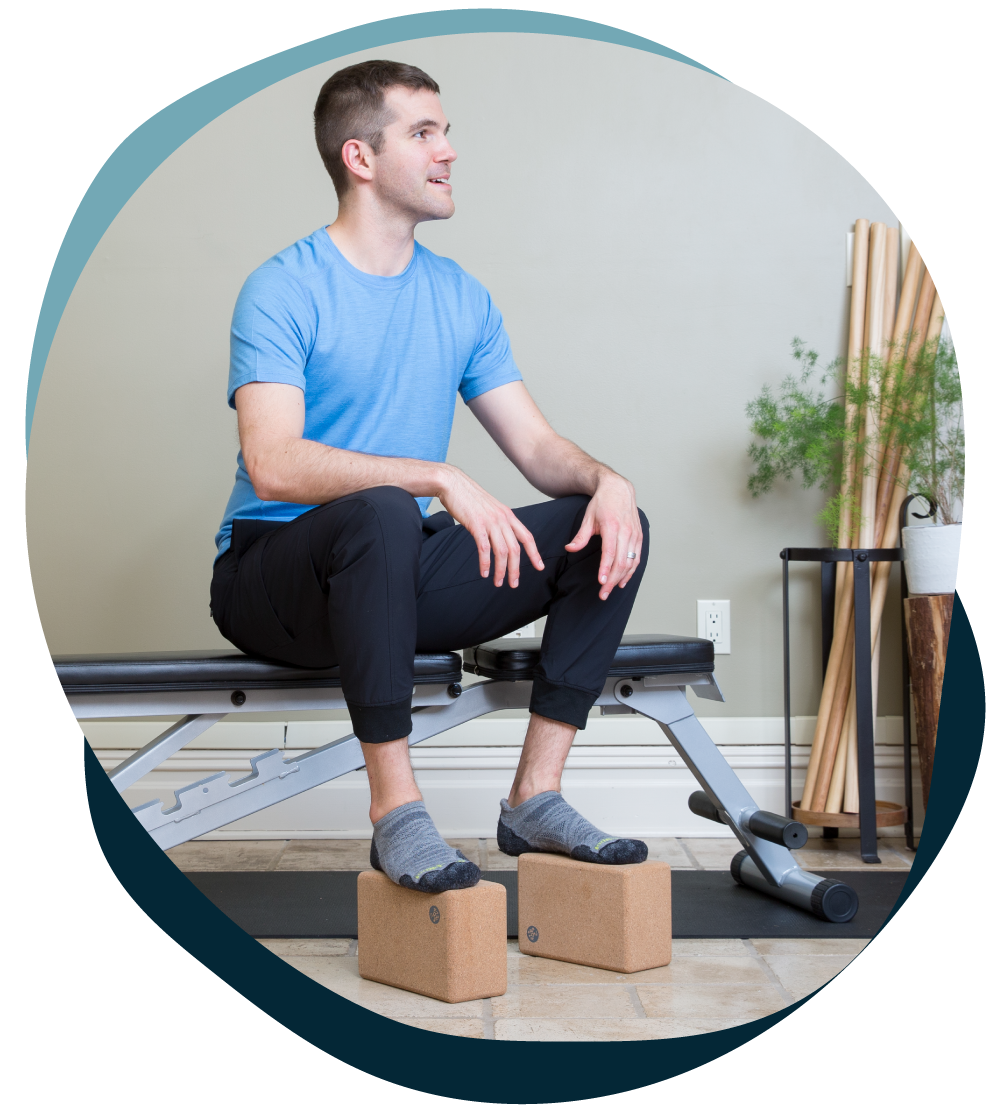 Great question, so glad you asked.
When it comes to choosing the ideal wellness program for your company, we've got you covered with a thoughtful approach that caters to your specific needs:
Personalized Approach: Our wellness program is designed to meet you where you're at, ensuring that it aligns perfectly with your employees' diverse requirements and fitness levels.
Diverse Disciplines: We offer a unique blend of various disciplines, drawing techniques from Yoga, Qi Gong, Functional Movement Training, Body Building, Physical Therapy, and Lymphatic Drainage. This diverse mix allows for a well-rounded and engaging experience.
Empowering Movement Education: We prioritize movement education, empowering participants to feel confident in training themselves and integrating healthful habits into their daily lives.
Mental-Physical Connection: Our program emphasizes the connection between mental and physical strength, promoting resilience and holistic well-being among your employees.
Tailored Workshops and Classes: Our workshops and classes are fully customizable to cater to individual and group preferences, ensuring an inclusive and fulfilling experience for all.
Approachable Foundations: Even for employees who may have a more sedentary lifestyle, our courses are thoughtfully designed for foundational health, making them accessible and encouraging for everyone to participate.
With our comprehensive and flexible wellness program, we're here to elevate the health and vitality of your workforce. Let's work together to create a thriving, happy, and healthy workplace environment.
Looking to inject some life and vitality into your company? Reach out and tell us more: